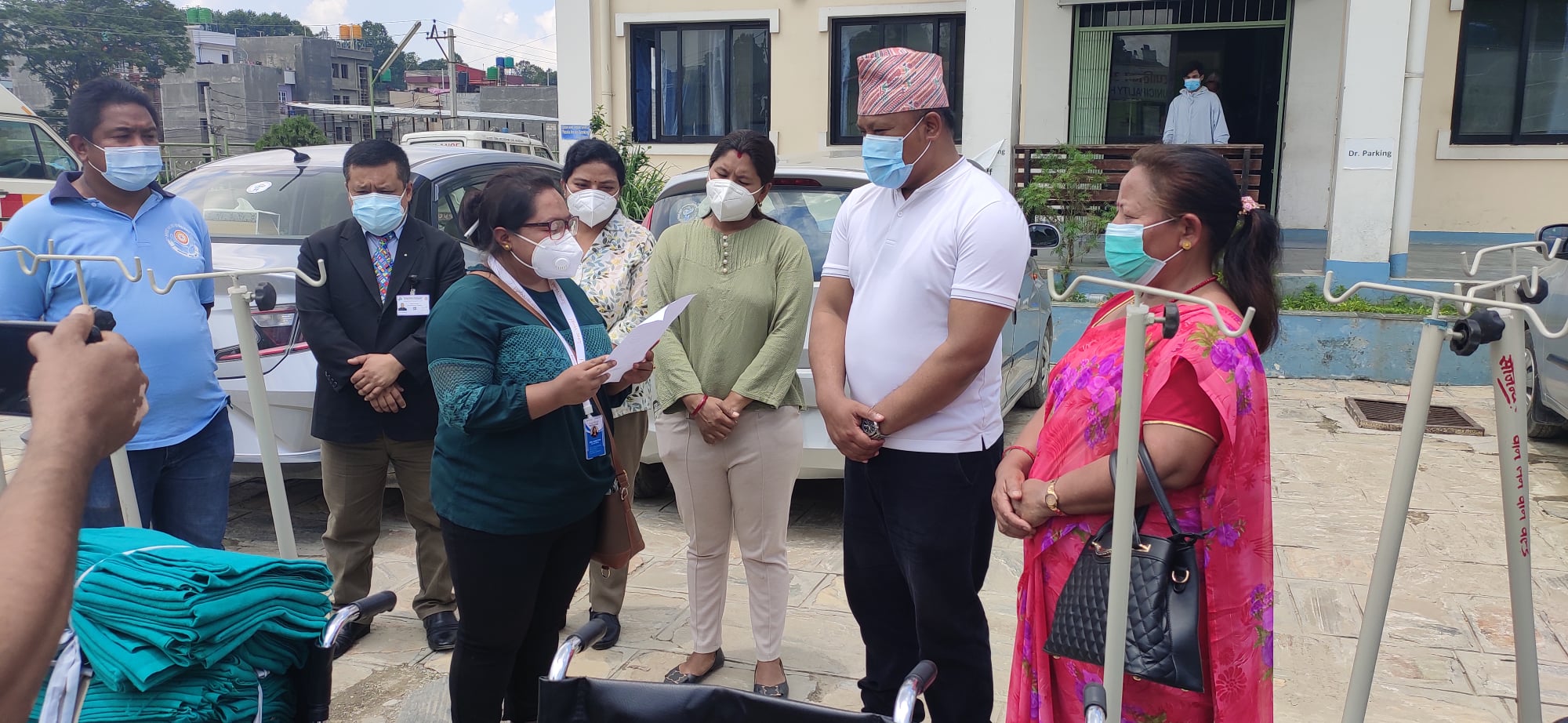 Today on May 31, 2021 OneLoveOneWorld handed over 400 pairs of surgical gloves, 5 oximeters, 9 IV stands, 5 toilet chairs, 3 nebulizers, 25 patient bed sheets, 5 wheelchairs, 2 scales, 5 urinals, 5 bed pans, 5 buckets and 25 pillows to the Nepal Korean Friendship Municipality Hospital in the presence of the Mayor of Madhyapur Thimi Municipality Madan Sundar Shrestha, who is also the President of the hospital.
We are grateful that we were able to help Frontline staff and COVID patients with the medical supplies, and we thank our donors who support the emergency relief.
We look forward to continuing our support over the coming weeks.
The other donations we receive for emergency aid will be used for medical equipment and nutritious food for people in need.