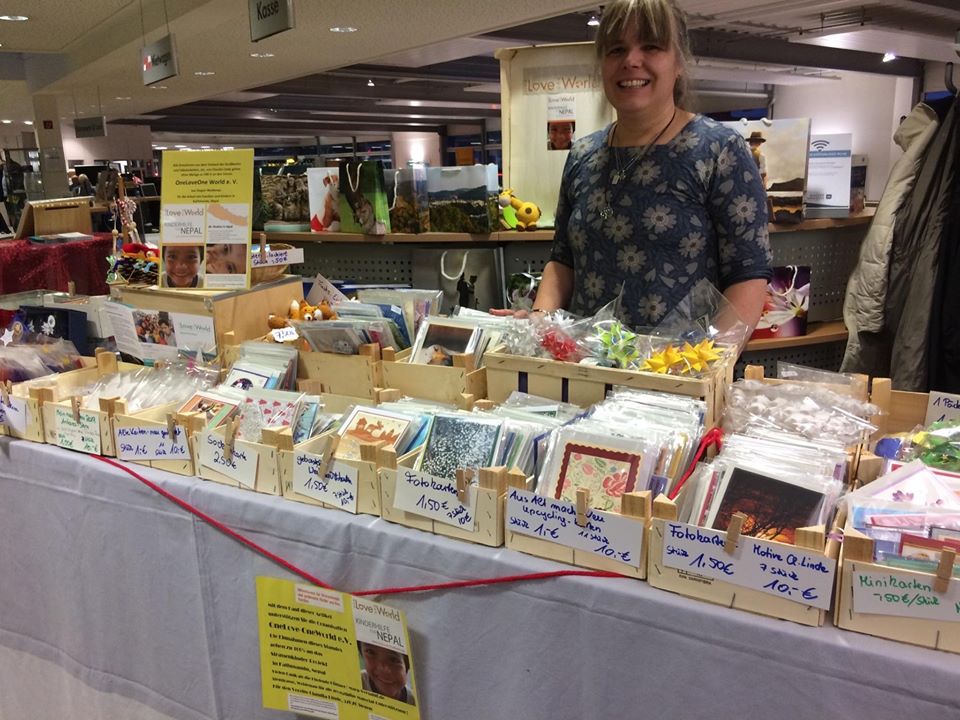 Yesterday the Advent bazaar took place at VW Schneider in Weidenau, where Claudia Linde sold handmade products in favor of OLOW.
This year she exceeded the proceeds with 560.70 euros.
100% of the proceeds will go to OLOW. The beneficiaries of the training program for women and the children of the school scholarship program benefit in particular.
A huge thank you to Claudia Linde for her tireless efforts!